JEWISH HERITAGE TOUR
For Groups & Individuals

7 Nights - 8 Days

Some Synagogues may not be accessible at the time of your tour. Please ask us.
We need your passport copies by email or fax for Synagogues on this tour.
You can request Jewish Guides in Istanbul and Izmir upon availablity.

Day 01
Istanbul
Arrive Istanbul airport. Meet and greet. Transfer to hotel.

Day 02
Istanbul
Morning visit to a Jewish neighborhood, Galata. You will see the Galata tower built by the Genoese in 1303. Visit the local synagogues, Neve Shalom and the Askenazy Synagogue. After lunch, visit the Hippodrome, a 3rd century site, where chariots raced during the Roman period. Visit the Blue Mosque, famous for its blue tiles and six minarets. Visit St. Sophia, a world heritage site built in the 6th century. (B)

Day 03
Istanbul
Depart from hotel for a visit of the Balat neighborhood where you will see the star of David appearing on building facades. Visit the 15th Ahrida and the Yanbol Synagogues. Visit the Jewish home for the elderly along the Golden Horn. After lunch visit the Topkapi Palace, its priceless collection of jewels, and the Grand Covered Bazaar. (B)

Day 04
Istanbul
Take a visit to the Egyptian Spice Market, and Bosphorus boat tour, viewing the beautiful palaces and the European and Asian shorelines. After lunch drive over the bridge to the Asian side to visit the synagogues in Kuzguncuk and Uskudar. Then take in the panoramic view of the city from the highest hill in Istanbul, Camlica Hill. (B)

Day 05
Istanbul - Izmir
Transfer to Istanbul airport for morning departure to Izmir. Transfer to hotel. Visit one of the local synagogues in Izmir, where the Jewish community dates back more than 2000 years. Visit the castle of Alexander the Great and the agora. (B)

Day 06
Izmir - Priene - Miletus - Ephesus - Izmir
Early morning departure for a visit to two of the ancient Ionian cities with synagogues, Priene and Miletus. Visit the ancient city of Ephesus and its Celsus Library, the theater, the Roman baths, the Temple of Artemis (one of the Seven Wonders of the ancient world). Return to Izmir for overnight. (B)

Day 07
Izmir - Sardis - Izmir
Morning departure to Sardis, the capital of ancient Lydia. View the significant ruins of the Acropolis. Visit the Temple of Cybele and Diana, which later became a church. See the golden river Pactalos and the Royal Road. Then visit the reconstructed Synagogue, the Gymnasium and the new excavation area. Return to Izmir for overnight. (B)

Day 08
Izmir - End
Transfer to Izmir airport for departure. (B)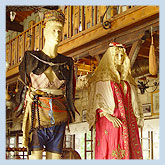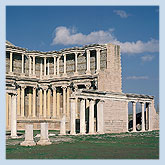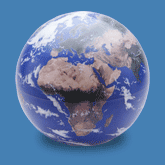 INCLUDING
•

7 nights at 4 star hotels


•

Services of professional English


•

speaking tour guide.


•

Comprehensive sightseeing as


•

specified in the program.


•

Daily breakfast


•

Transportation in Turkey by A/C


•

van or A/C deluxe motorcoach


•

depending on the size of the


•

group.


•

All entry fees to the sites &


•

museums.


•

Local taxes & service charges.


•

Baggage handling at the hotels.
EXCLUDING
• Flights
• Drinks and meals which are not


•

listed at the itinerary
• All personal expenses
• Turkish Visa Fee
• Tips to the tour guide and driver